To print the sales receipt for a work order, navigate to the main Work Orders feature page.

Find the work order that you need in the queue. Click on the name in the Work Order column to open up the Sales Receipt.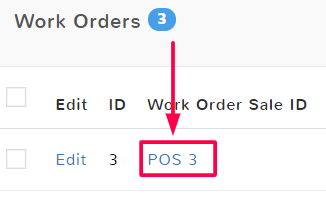 This will open up the Sales Receipt page. In the top right there is the option to Print the receipt. There is also the option to Email Receipt or send the receipt via text with SMS Receipt.