When using a work order you want to keep track of the item and any parts that are used in the repair. PHP POS provides the option of printing service tags, which are barcodes that can be scanned and quickly looked at for both the item and the parts used to repair it.
To print service tags for your work order, navigate to the main Work Orders page.

Locate the work order in the queue and click Edit to the left of the ID.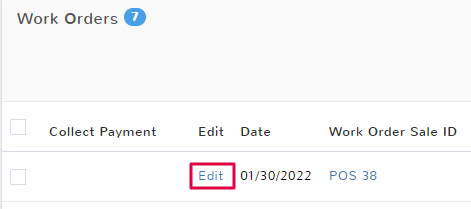 This opens the individual work order, in the top right click Service Tag.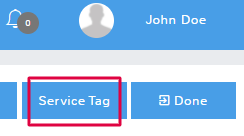 The service tags will print as barcodes. To change the size of the barcode that prints you can adjust the values in the sections labeled for the height, width, and size. When you have finished adjusting the sizing, click Submit to apply the changes.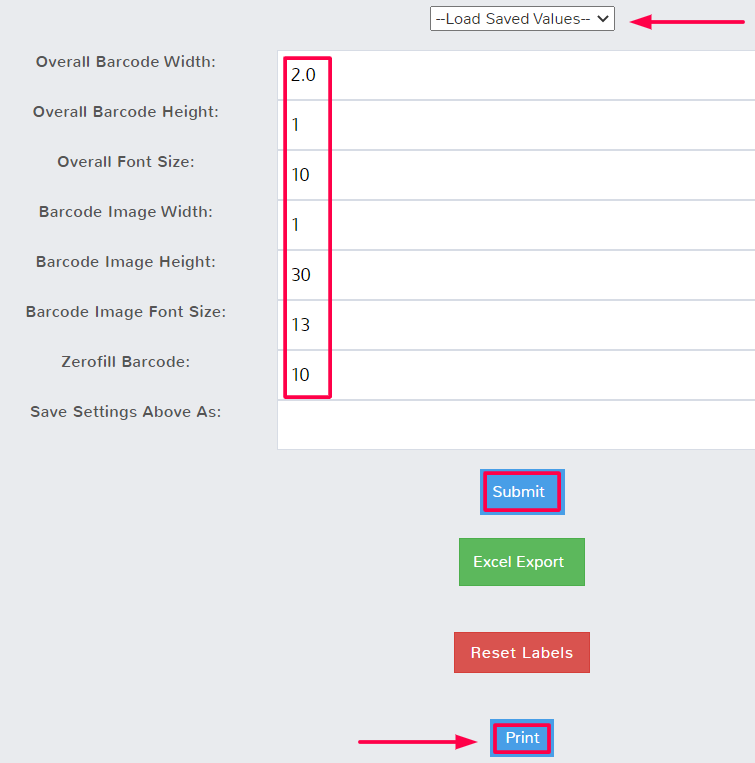 You can scroll down to see sample barcodes from the changes you have made. When the barcode looks the way you want, select Print.
If you want the barcode to go back to the original measurements, select Reset Labels.
To export an Excel Sheet with the barcode number, item names, and prices, select Excel Export.