If you want to export a list of your employees with some of their basic information, you can do so. You can also use an excel list to import customer information in-bulk to the software.
Click Customers in the left menu and click the Customers sub option.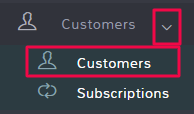 In the top right click the ellipses (...) to see more options and select Excel Export if you want information transferred to an excel sheet and Excel Import if you want to upload information into the software.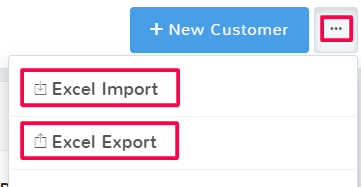 Excel Export
An excel file will download containing the following information for each customer:
First name

Last name

E-Mail

Address Information

Comments

Account #

Taxable status

Non Tax certificate number

Company Name

Tier name

Internal Notes

Custom fields

Auto Email selections

SMS selections

Customer ID
Excel Import
Excel import allows you to upload a sheet of customer data to either make changes or add customers in bulk. The first step is selecting Excel Import from the customer page. Next, you need to determine if you want to edit existing customers, or if you're adding new customers.

If you're editing existing customers, click Template for Existing Customers. An excel sheet of all your current customers and their basic information will download for you to work with.
If you're adding new customers, click Template for New Customers. An excel sheet of all the basic columns for creating a new customer will download for you to fill in.
Make any edits to the cells needed. Make sure you do not change any of the column headings. When you've finished, save your excel sheet and return to the software.

Click Choose File and upload the excel sheet you've edited.
Make sure that the Spreadsheet Column titles match with the Database Field titles. You can change the database fields by clicking the value and choosing from a dropdown.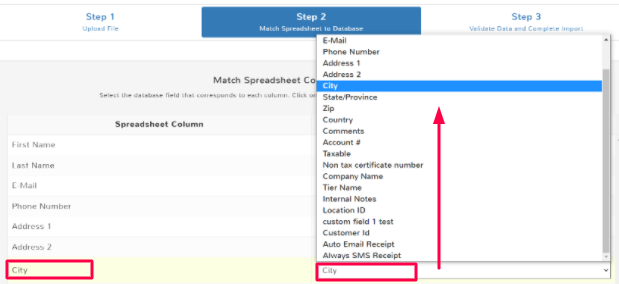 When you're done click Next Step.
If you've double-checked your work, click Complete Excel Import. The information from your spreadsheet will now be entered into the software.