If you need an excel copy of your item kits, navigate to Inventory in the left menu and then select Item Kits.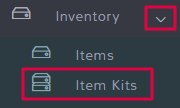 In the top right click the ellipses (...) to see more options and select Excel Export.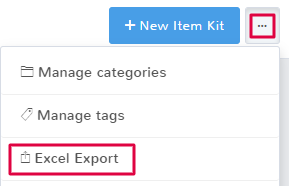 An excel download will automatically start containing all of the active item kits from your store. Note that the export will not contain a breakdown of the individual items and their quantities that make up the item kit.