Introduction
PHP POS provides an easy way to keep track of your employees' time and wages, including paid time off. When the time clock has been enabled, you will see a new option in the right menu for the time clock.
In This Article:
Enable the Employee Time Clock
Navigate to the Store Config feature in the left menu.

In the search type Clock.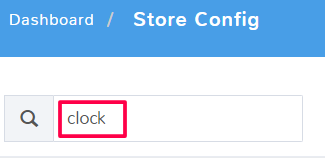 You'll see the Employee options come up on the list. To start tracking employee time, click Enable Time Clock.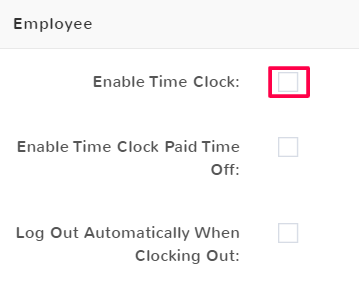 There are two other options to consider when tracking employee time:
Enable Time Clock Paid Time Off
If you want employees to be able to request time off and record time off for employees, enable this feature.
Log Out Automatically When Clocking Out
Enabling this option means that any time an employee clocks out in the software they will automatically be logged out from the software.
When done click Save in the bottom right to keep your settings