Your customers may prefer a physical gift card to hand to family and friends as a gift rather than a string of numbers for a digital card. If that's the case, you can purchase completely customized physical gift cards that are compatible with PHP POS to have in your store.
To get started, navigate to the Gift Cards main feature page.

In the top right click the ellipses (...) to see more options and select Buy gift cards.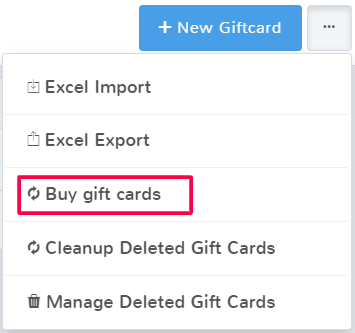 You'll be brought to giftcards.phppointofsale.com where you can purchase physical gift cards, display stands for your cards, and more. In the left menu select Gift Cards to get started with making your store's custom cards.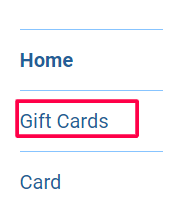 Cards can be ordered in quantities of 100 and up, and include a free design service for your card design. After purchasing the cards, you will be contacted about your card design.