The mobile app can be used to access your Cloud/Hosted Point Of Sale or a Download version that is publicly accessible via the internet.
You must have an internet connection on your mobile device to use the mobile app.
Your Store URL must be accessible via the internet
Download and install the "PHP Point Of Sale" App from either the android and iOS App depending on your mobile device.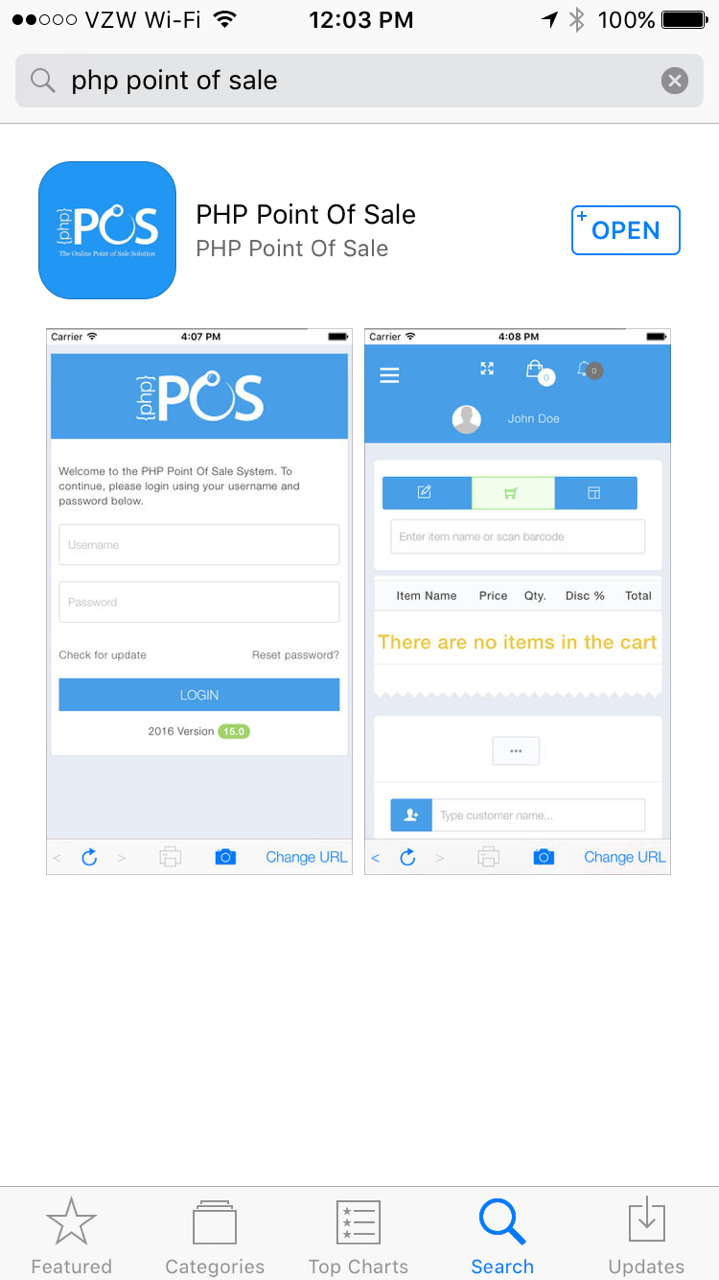 Open the app and enter your Store URL: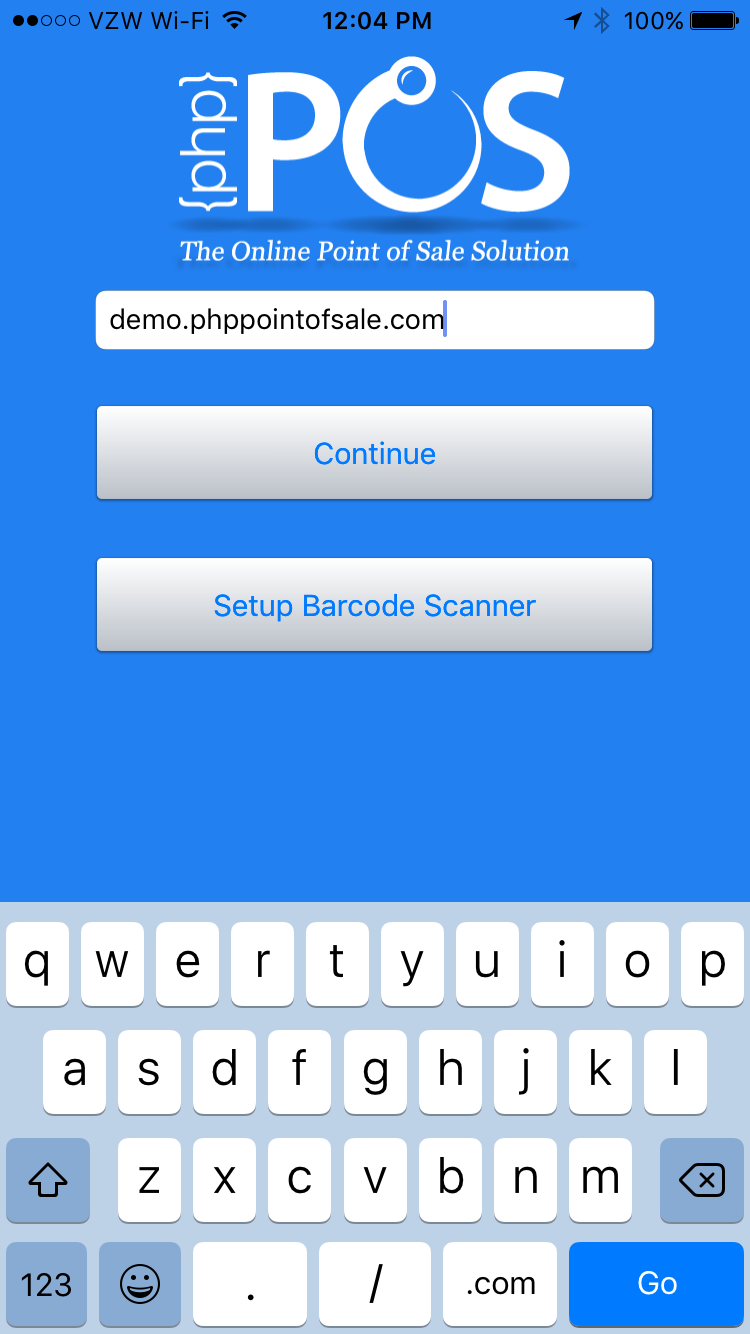 Enter your store URL and click continue.
If you did this correctly you should see the login screen similar to the one below: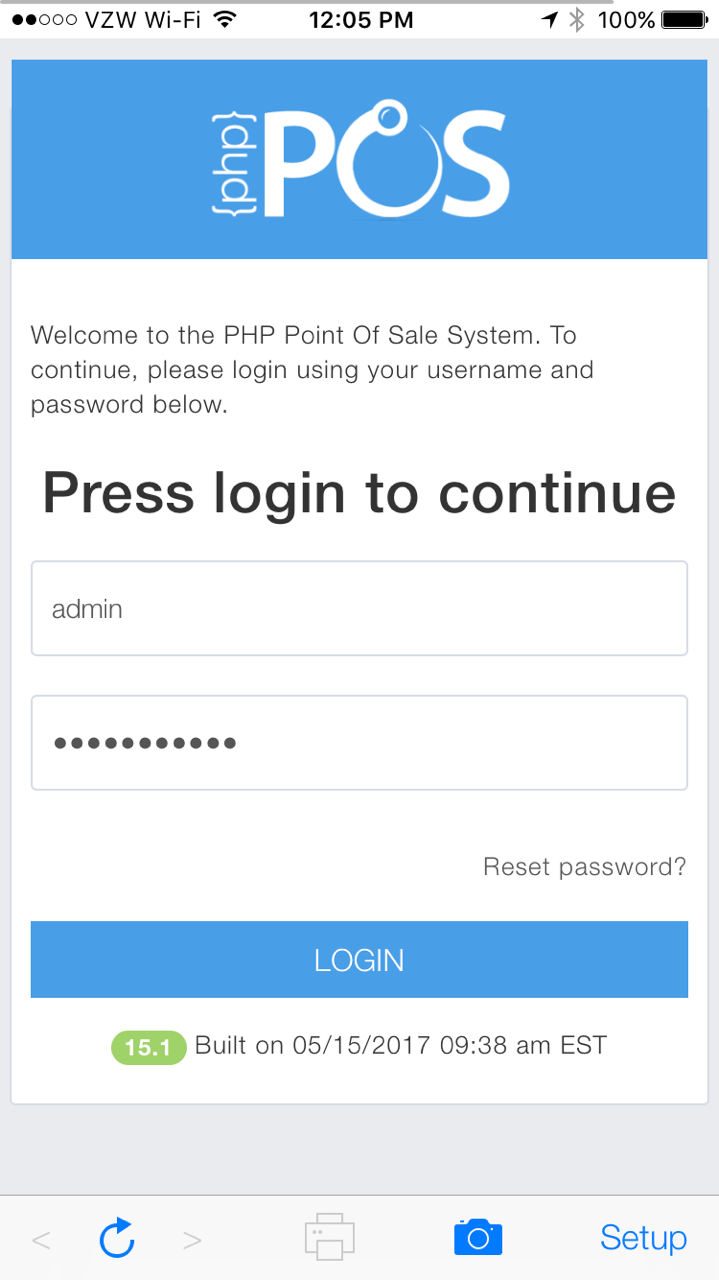 You can enable camera access to use the device camera as a barcode scanner by clicking on the camera icon: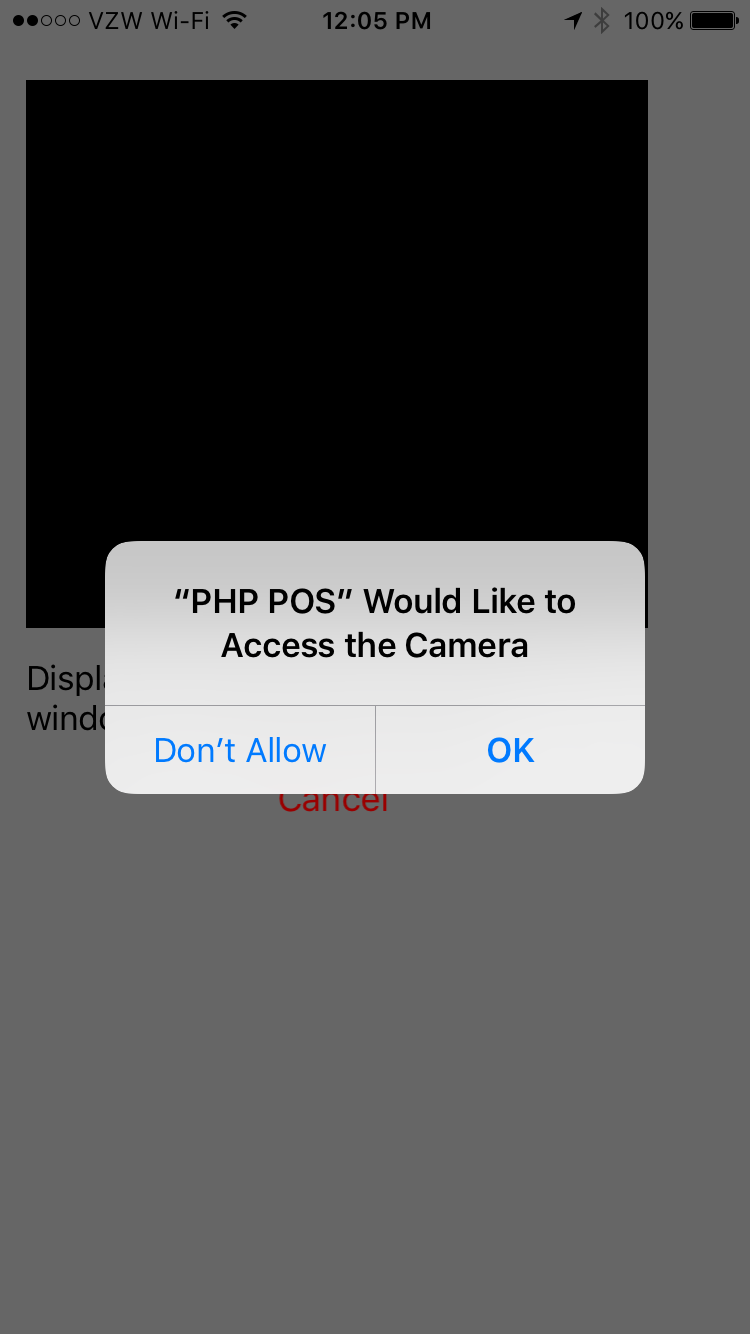 Click "ok"