The automated installer makes Installation very easy. The installer is available for Mac, Windows and Linux (32 or 64 bit). The installer will setup your computer with all the necessary software and configuration to run PHP Point Of Sale on your computer/network.
Installation/Upgrade Instructions
When upgrading always make sure you do a backup
Double click the installer and if promoted enter your computer username and password. Follow the prompts for each step through the installer. if you are doing an upgrade you simply need to make sure that the correct path to php pos is chosen. If you used the defaults you won't need to change anything.
If you are using linux you will need to do the following via terminal;
sudo chmod 755 INSTALLER.run
sudo ./INSTALLER.run
Replace INSTALLER.run with the file you downloaded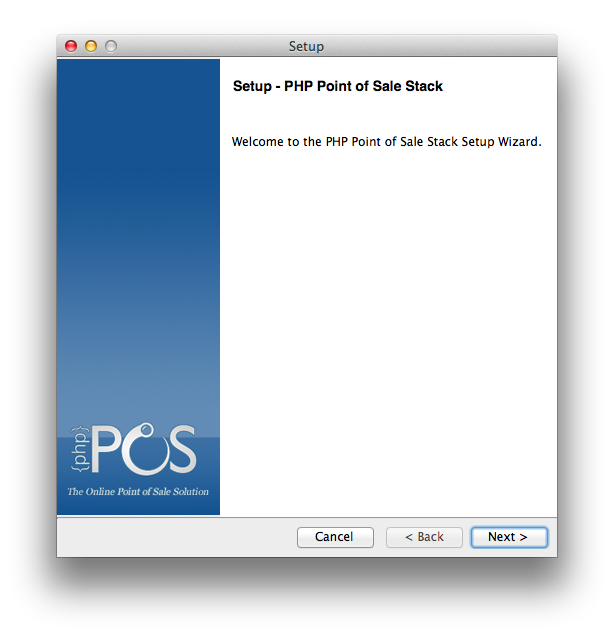 Screenshot of the installer on Mac operating system (windows and linux looks similar)
NOTE: If you want to be able to send email (such as receipts and stock alerts) from PHP Point Of Sale, you will have to configure PHP Point Of Sale's email section to use an email server (such as gmail or your Internet service providers email)
When you are finished you will be directed to your point of sale page. Don't forget to bookmark this page so you can find it in the future. It is THAT easy
Troubleshooting
If you get error: api-ms-win-crt-runtime-l1-1-0.dll is missing
please download:
https://support.microsoft.com/en-us/help/2999226/update-for-universal-c-runtime-in-windows