A customer intake form is a web page where customers can enter their information and be added to your store database. To create a customer intake form, navigate to Customers in the left menu and then click Customers again.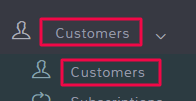 Click the elipsis (...) in the top right and select Customer Intake Form.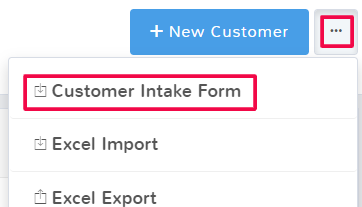 A new tab will open with the form. Have customers enter their information and then click Submit.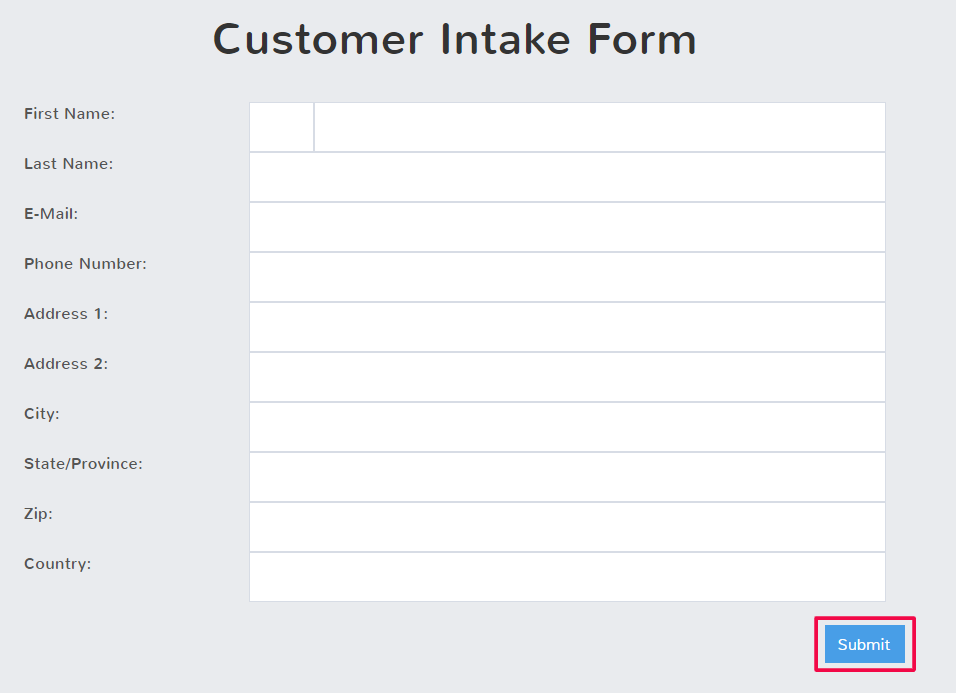 The page will refresh ready for the next customer to enter their information. You can copy the URL of the intake form to use on a separate device or display for your customers.