To integrate Sidekick with your store, navigate to Locations in the left menu.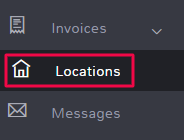 Select which location you want to add Sidekick, and click Edit.
Scroll down to near the bottom of the page to find the Sidekick API Key section. Paste your API key from Sidekick into this field.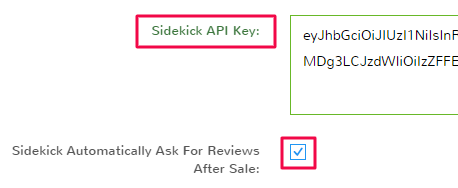 Underneath that field you have the option for Sidekick to automatically send an email request for a review after sales at that store. Check the box Sidekick Automatically Asks for Reviews After Sale to enable this feature.
Note that a sale will have to be associated with a customer who has provided their email in order for Sidekick to work.
Click Save in the bottom right to keep your changes.
Now you need to sync your customers to Sidekick so that their email is available for review requests. To sync customers, navigate to Customers in the left menu and then click Customers again.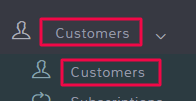 In the top right, click the ellipsis (...) and select Export to Sidekick.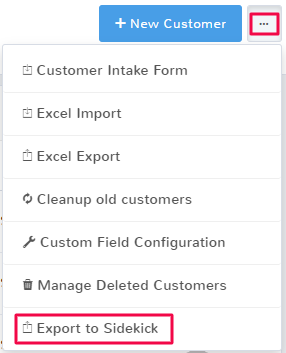 This will sync all of your existing customers into Sidekick for future sale reviews. New customers will automatically sync with Sidekick.
You can repeat this process for any other location you want to integrate with Sidekick.